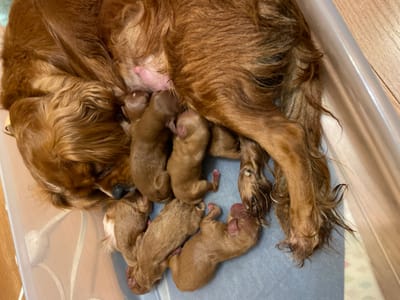 It is time for our girls to take a break. They are receiving all the love and attention they deserve. Plus they will be bathed and groomed. Just like having a spa treatment.

We are accepting deposits for our fall 2023 and spring 2024 litters. Please contact us for more information.

Please fill out our adoption application form. Once you click on send you will receive an automatic message which contains important information as well as our adoption fees


BEWARE OF SCAMMERS!
If it sounds too good to be true, it probably is.