Rosie is playful yet calm. She loves everyone and when she wags her tail her entire body moves showing her inner joy. She walks beautifully on a leash and then loves to cuddle on the couch. Her special talent is to be a graceful and perfectly poised lady. Rosie rarely barks and loves her walks. Her favorite place to sleep is on my son's bed. When she needs to do her business in the morning she will gently wake him by licking his face softly.

Rosie's breeding career will end fall/winter 2024.
Here are pictures of Rosie's past litters.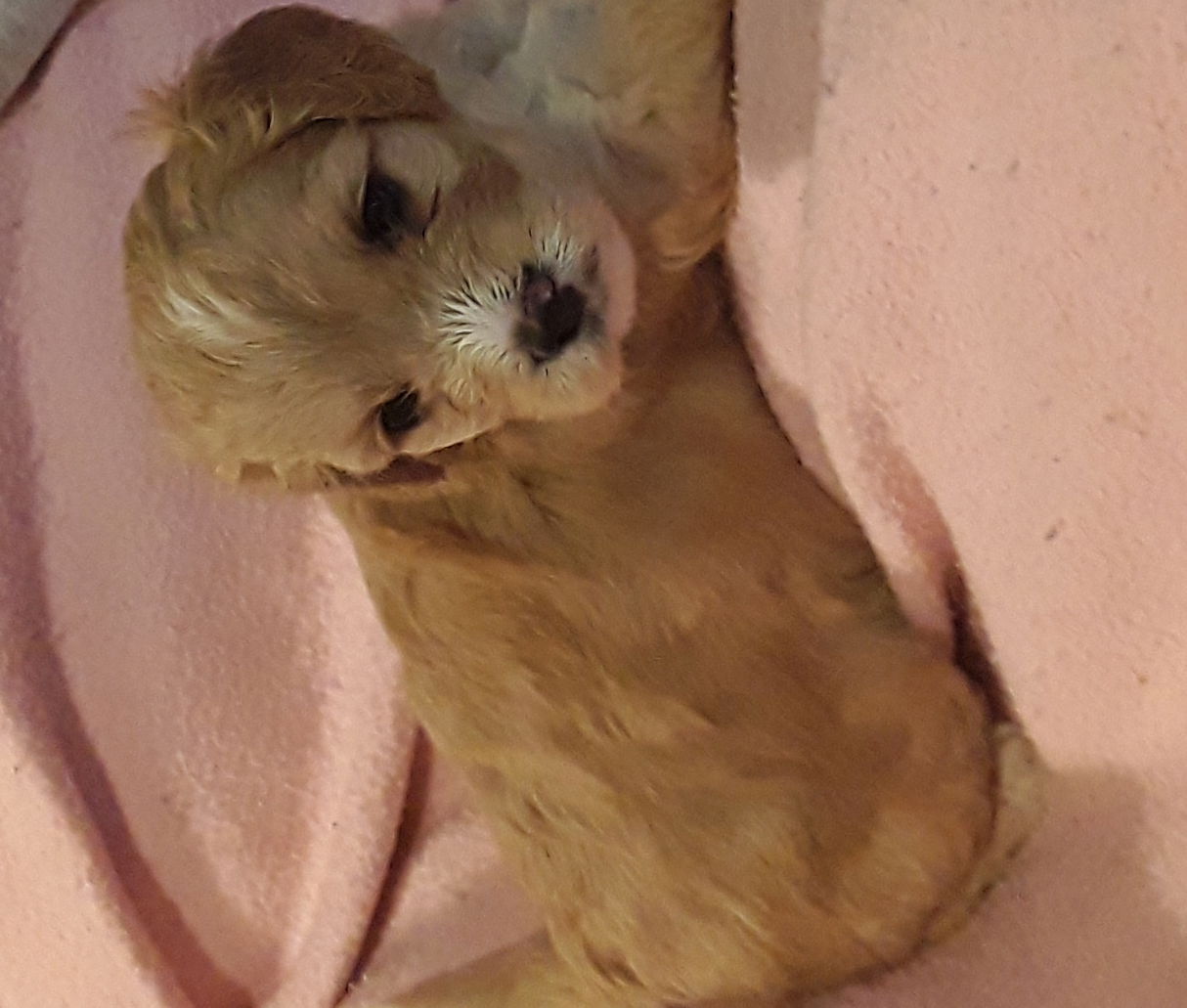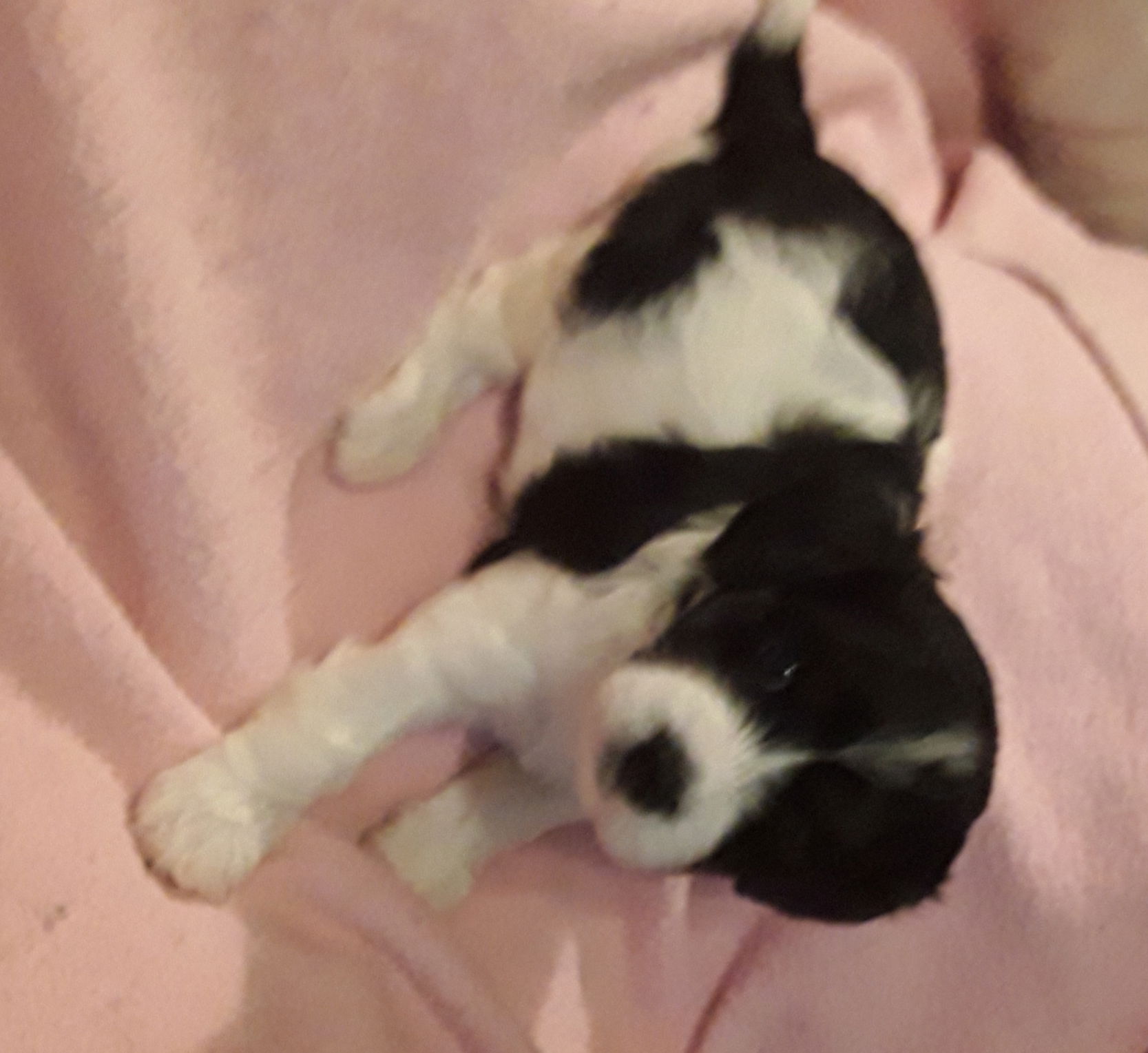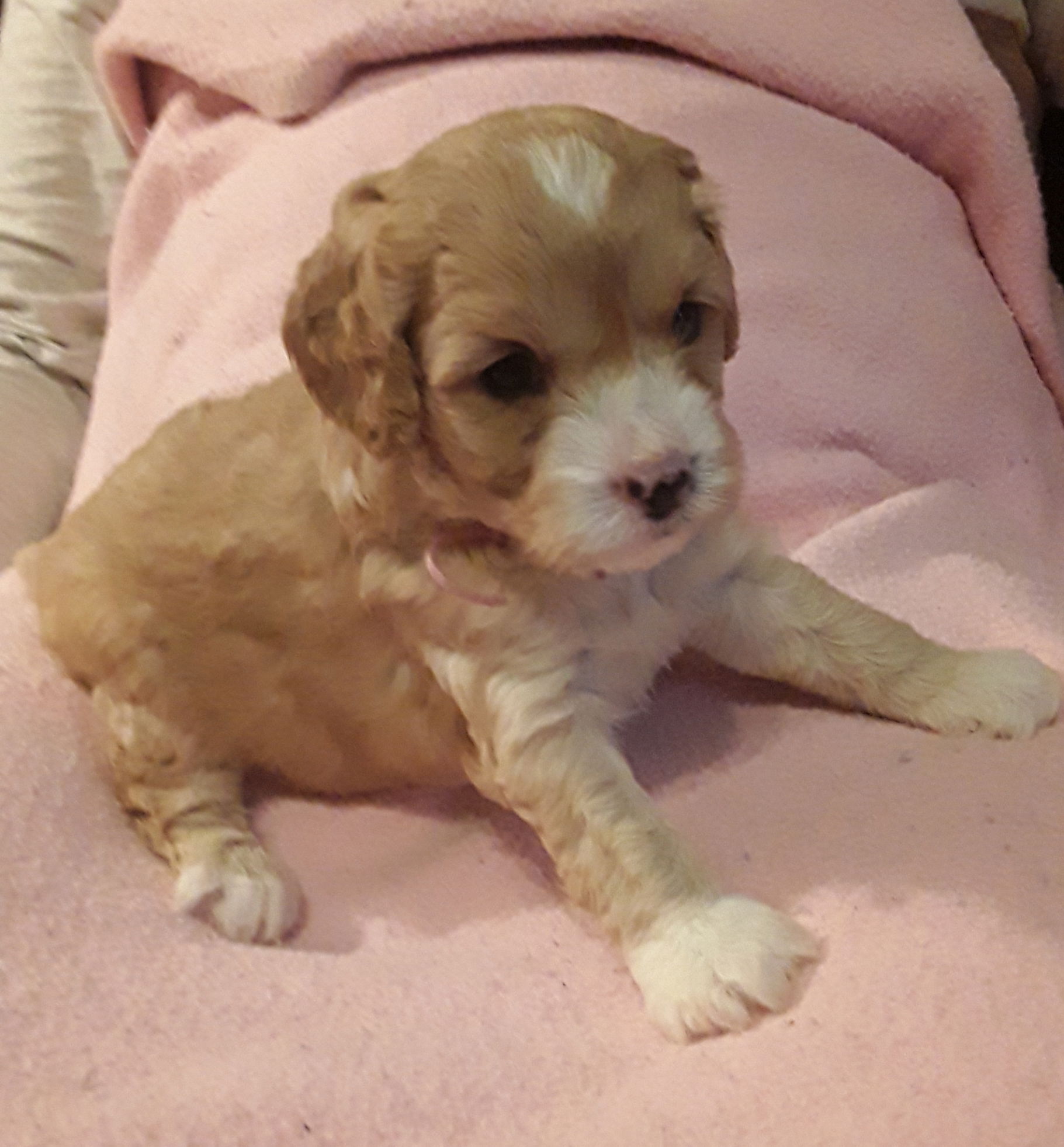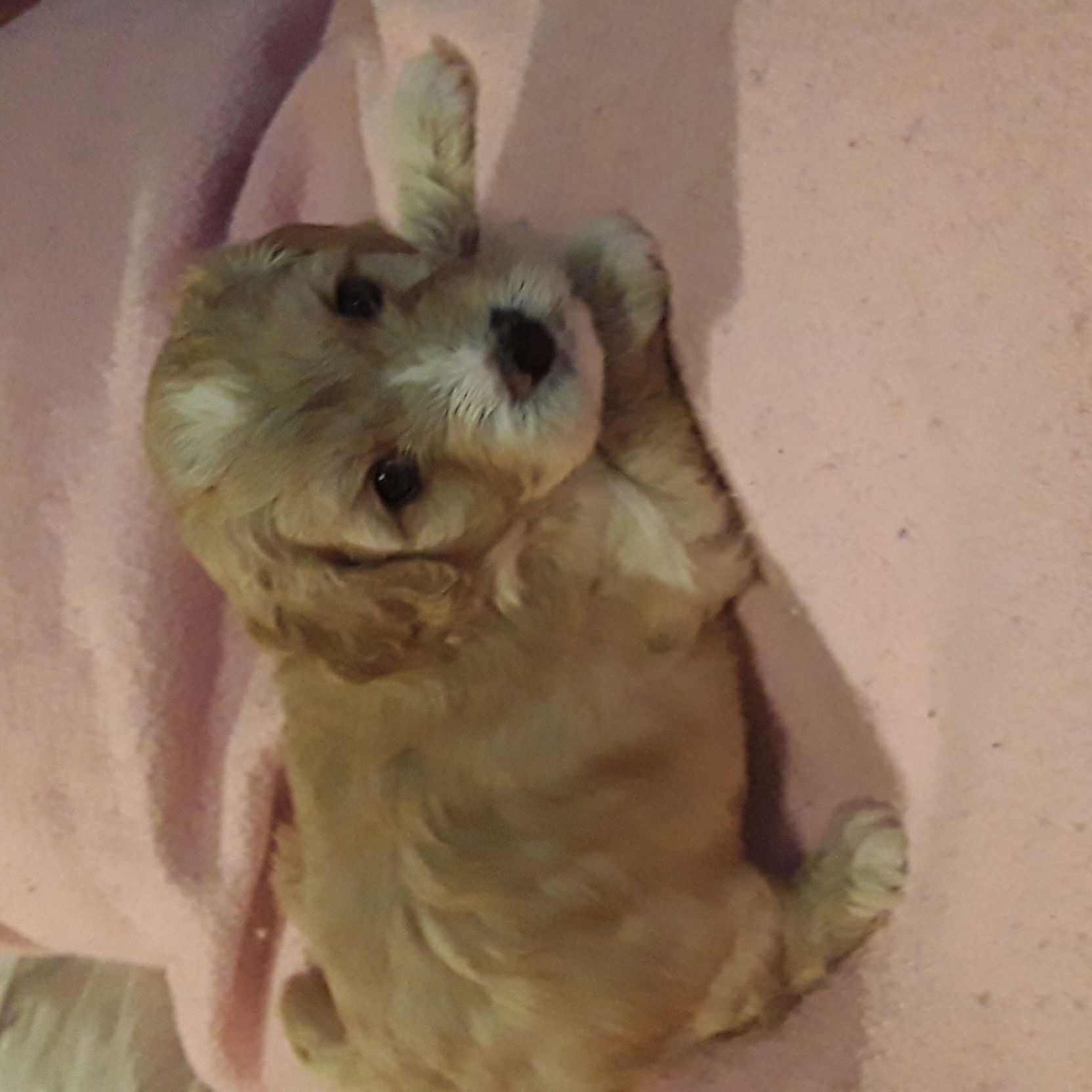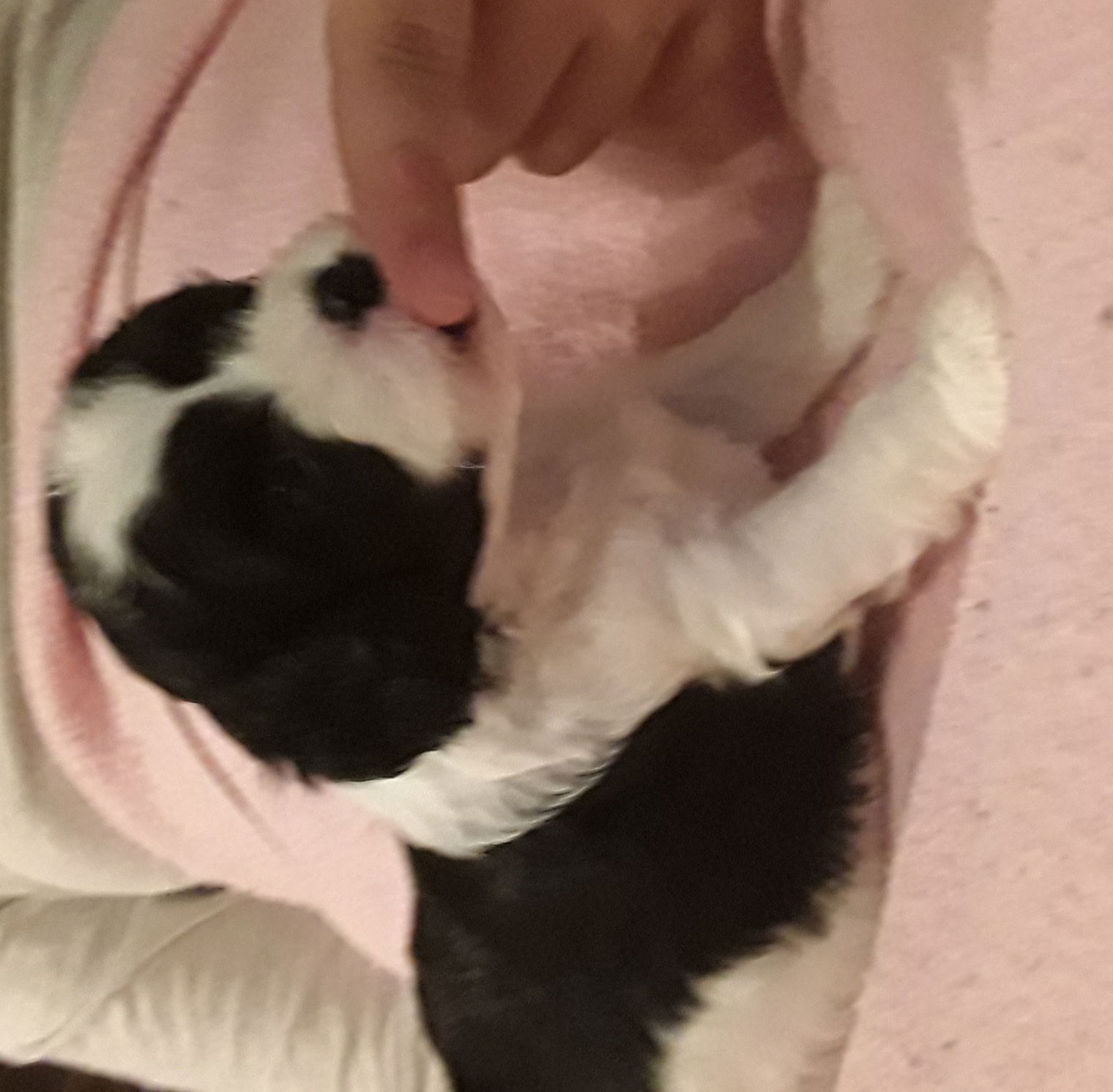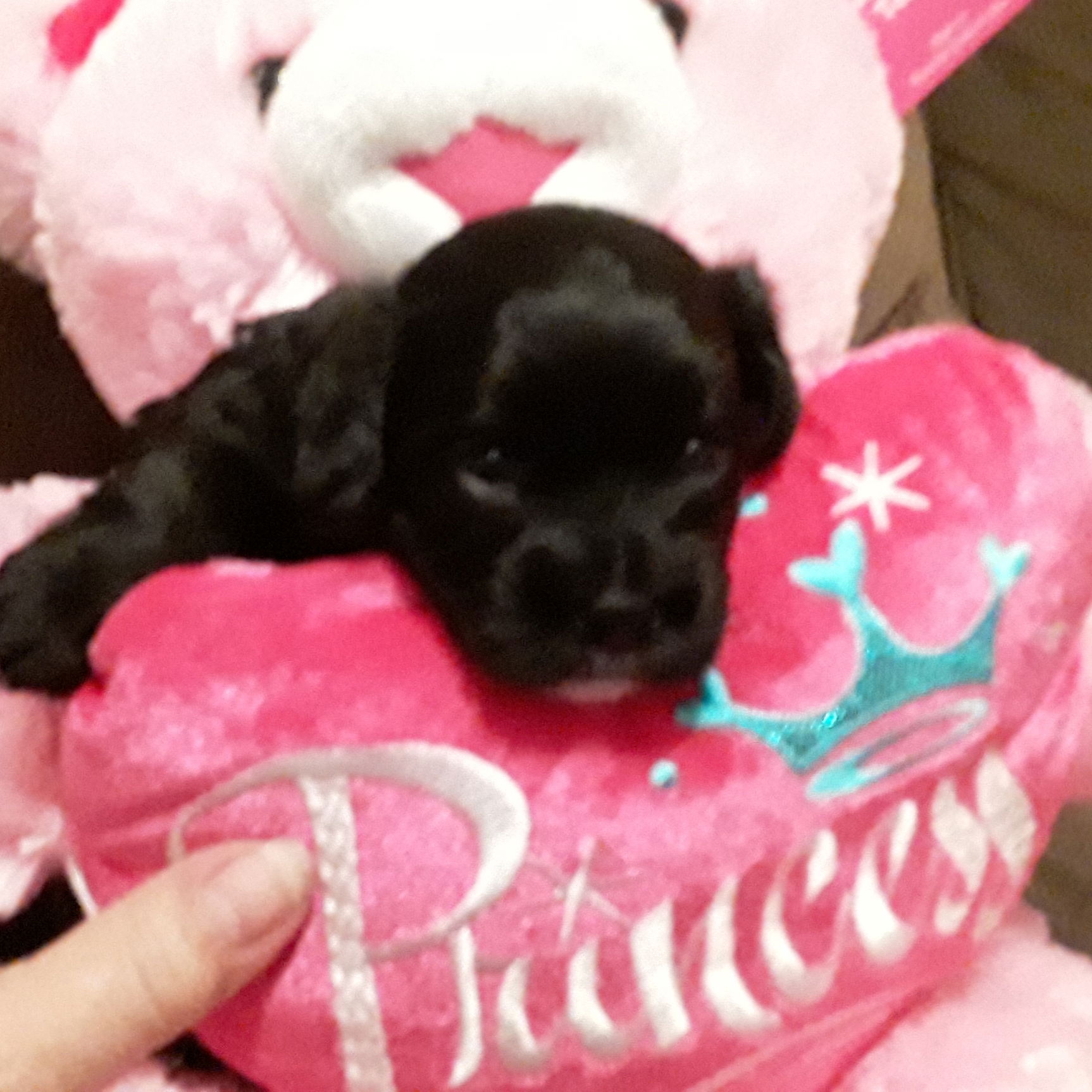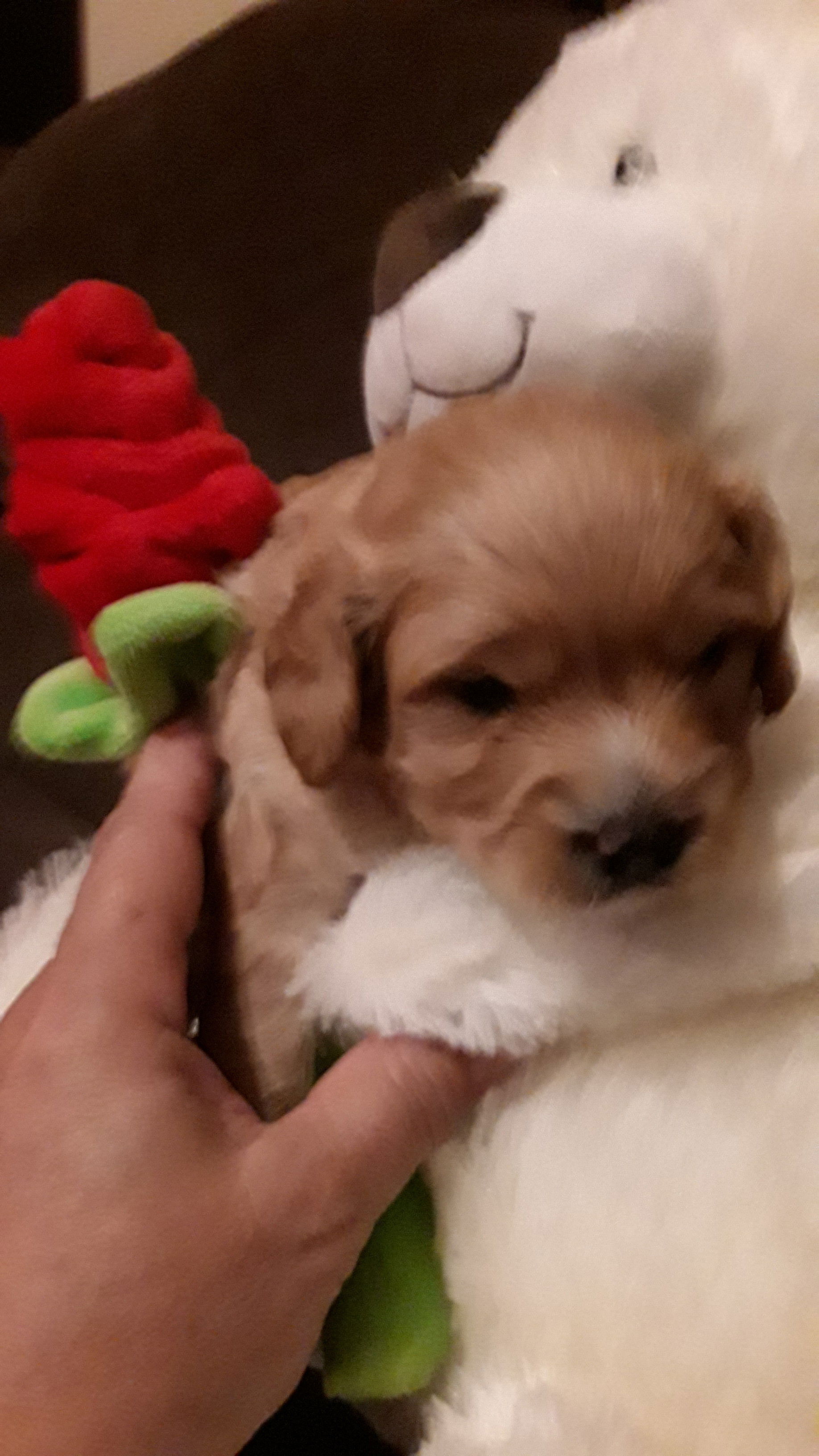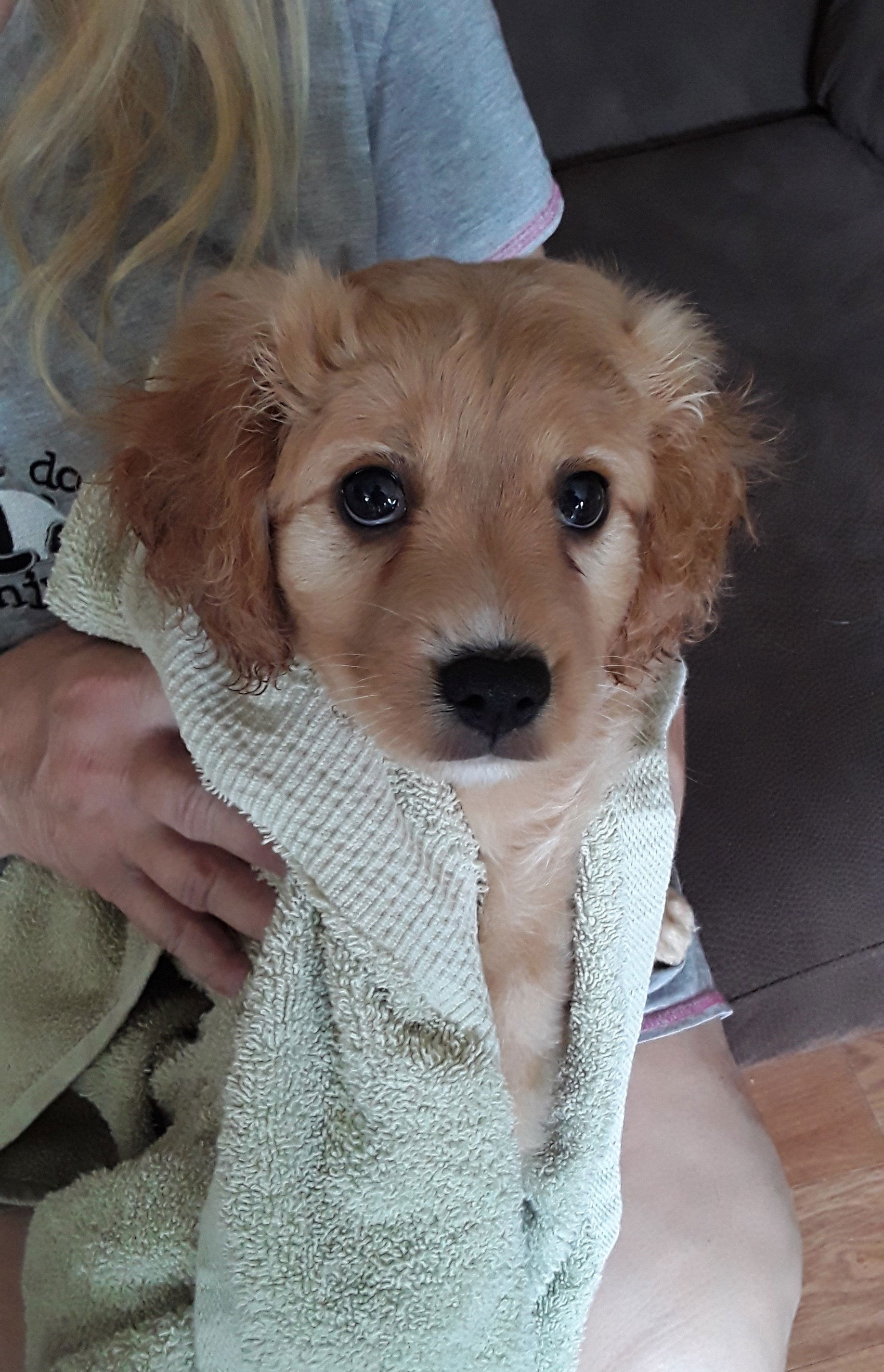 Here are two pictures of Rosie's male puppy. His new owners named him Murphy.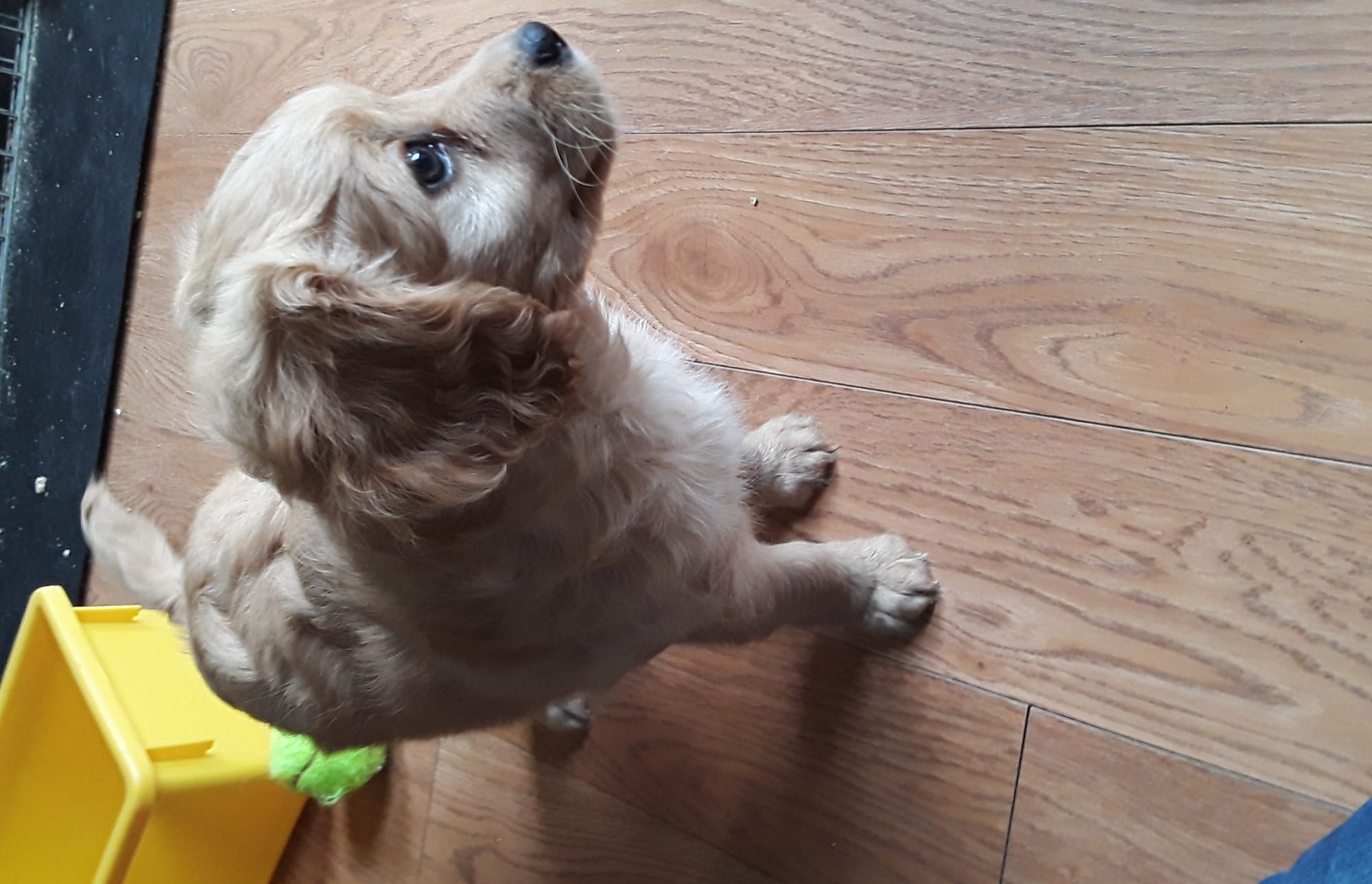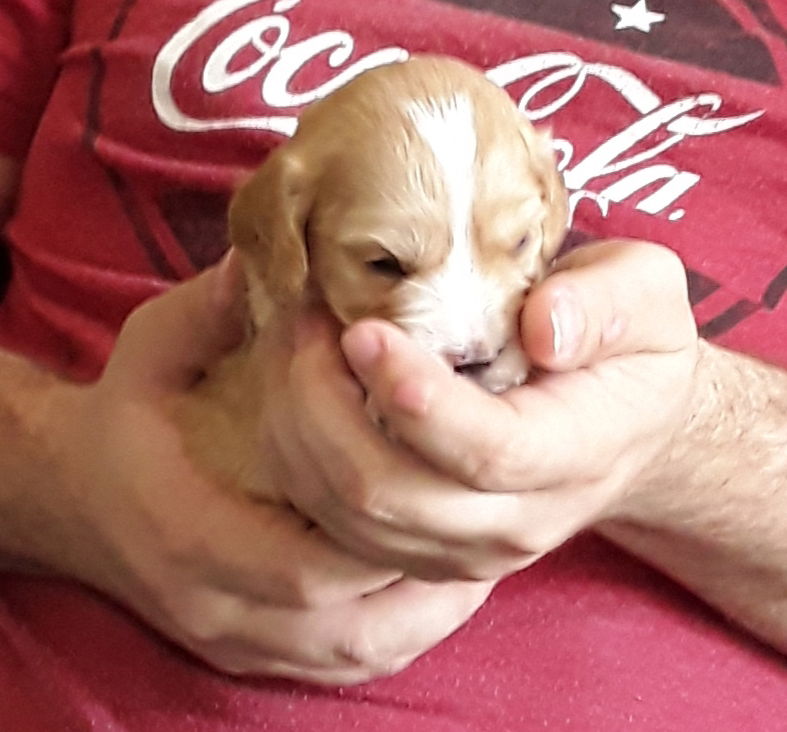 This is Rosie's newest litter. Male puppy number 1. He is too busy licking my son's fingers to get a full picture of his cute face.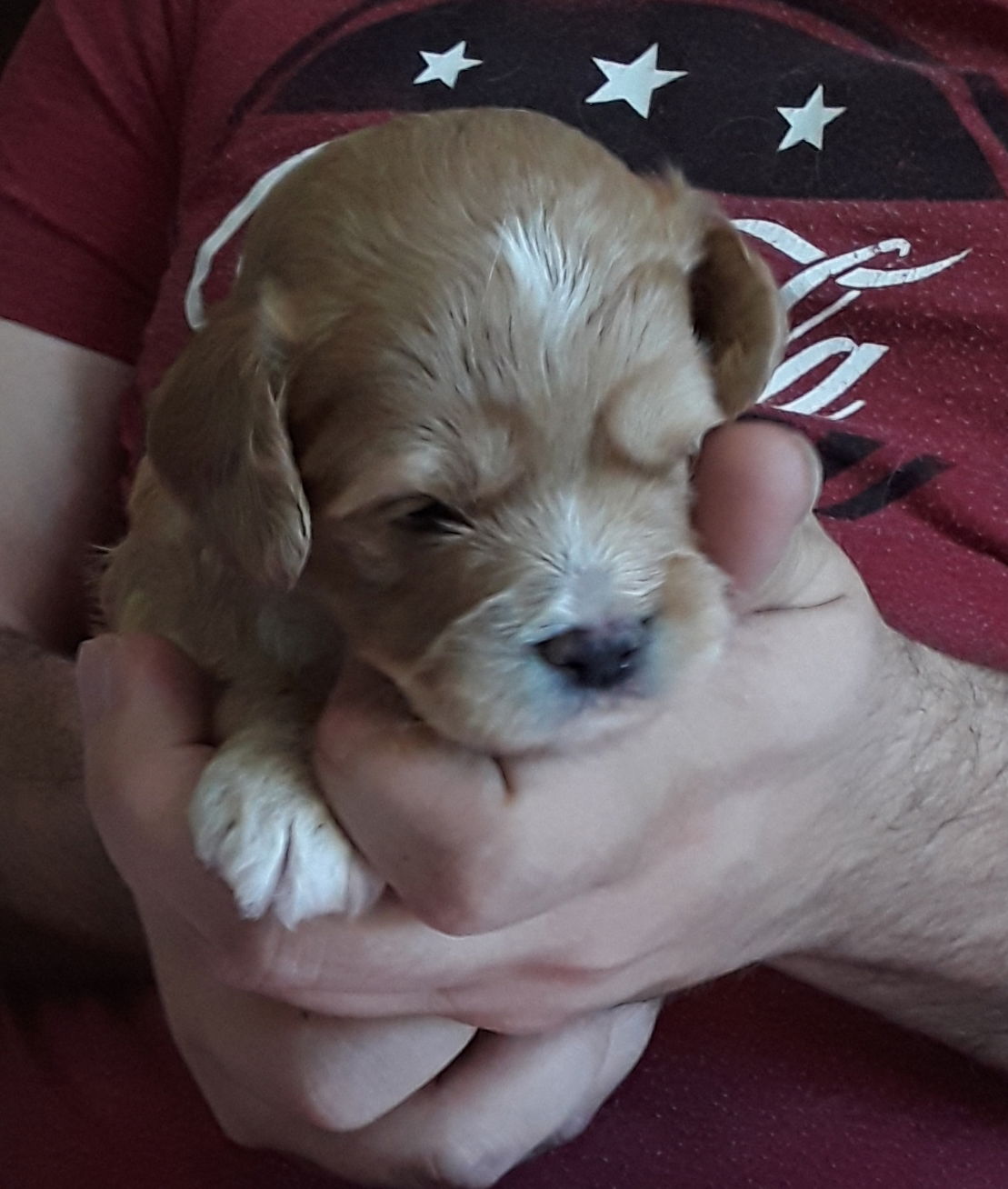 This is Rosie's male puppy 2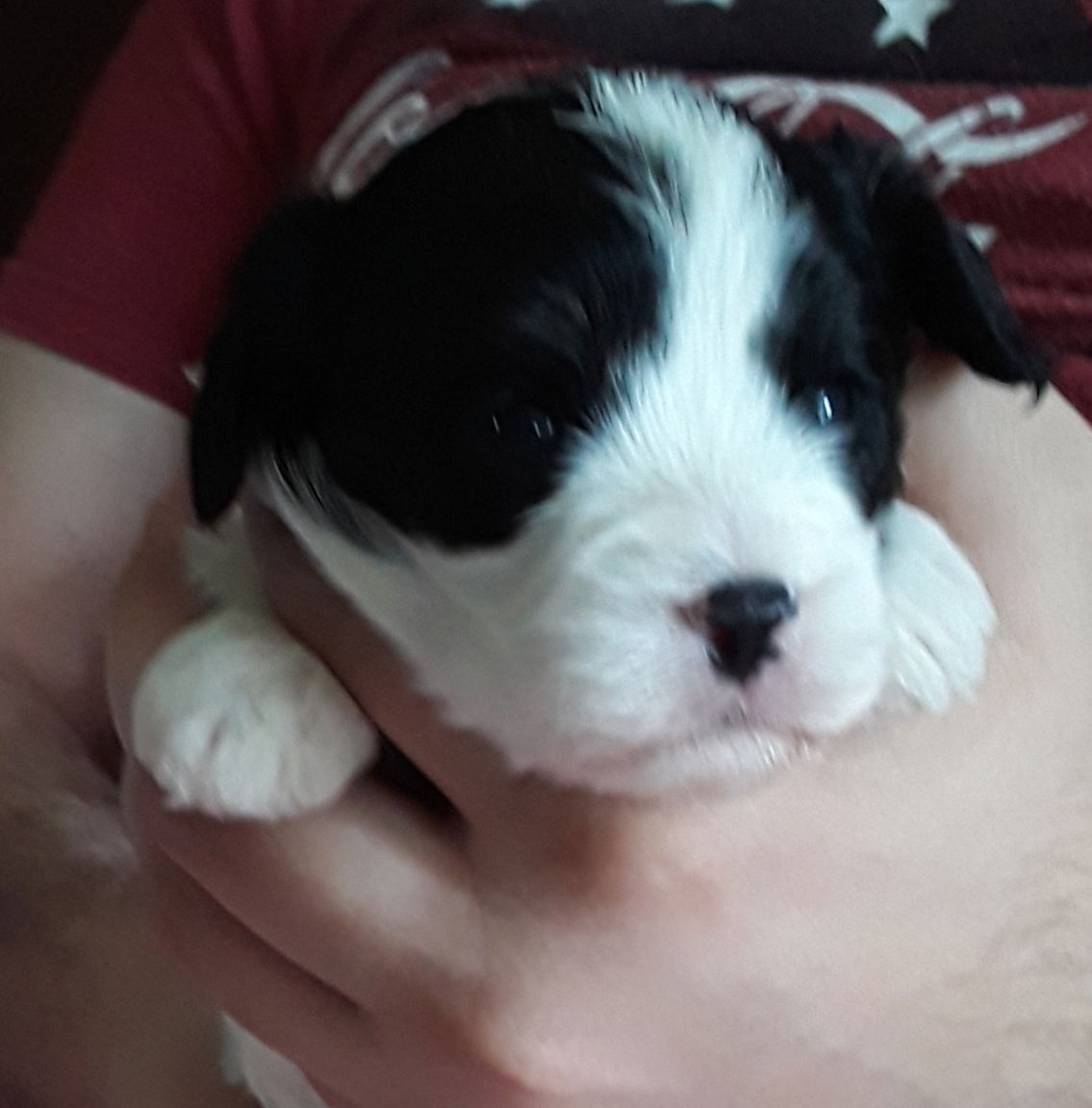 And this is Rosie's one and only newest little girl
Please keep visiting our site to find out about our upcoming litters.
Beware of scammers!
We must have a voice phone conversation
before any puppy is adopted.